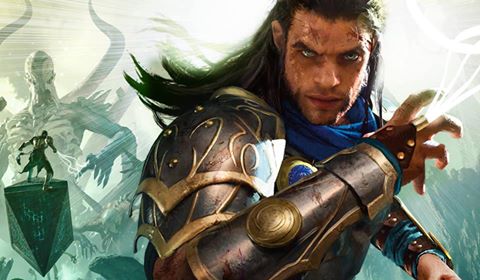 Battle for Zendikar - prerelease
Sambata 26 Septembrie 2015
Strada Iuliu Grozescu nr.2
Timișoara, Romania
0743 152 161
A Pre-Release pack contains:
6 BFZ booster packs (15 cards)
1 stamped premium promo
1 Spindown Life Counter
What's a Pre-Release?
When a new set of MTG cards is released, a week before they can be bought in the stores players get the chance to try them out! On a pre-release you players receive a pre-release pack with Magic: the Gathering cards inside. With the cards found in the booster packs inside the pre-release pack, each player builds a new deck. This deck has to contain at least 40 cards and may contain any number of basic lands. With this deck you will play tournament structured games. At the end there will be a number of boosters available as prizes for participants. The cards found in your pre-release pack and prizes are yours.
Ultima editare efectuata de catre Daquinus in Lun 28 Sept 2015, 23:22, editata de 1 ori
se merge la prerelease? merge cumva cineva cu masina?

Leuranos

Apprentice




Mesaje

: 16


Data de inscriere

: 17/02/2013



Din pacate nu merge nimeni de la noi.
---
Permisiunile acestui forum:
Nu puteti
raspunde la subiectele acestui forum